There is select group of people out there that definitely hate it when their food touches and we have all more than likely fulfilled at least one person like this over the years. If you this seems like you, or possibly somebody you enjoy– you may wish to show them this little genius device, the Food Cubby.
The Food Cubby is a silicone food divider that keeps each product in its own compartment on your plate. Parent's rejoice!
Sold on Amazon for $14.99, it comes in a 2-pack and utilizes suction to adhere to the plate.
An included reward is that the Food Cubby's design makes it easy to push food onto a utensil without utilizing any fingers. Although this nifty creation is tailored towards children, kids and grownups really dig these!
Whether you do not like your in fact food touches, or you just don't desire certain sauces blending, this item is fantastic!
The coolest part– the item was really developed by a kid! The product description checks out:
Excellent for unique requirements, senior, vision impaired, and occupational treatment needs at meal time. The Food Cubby was created by a kid innovator!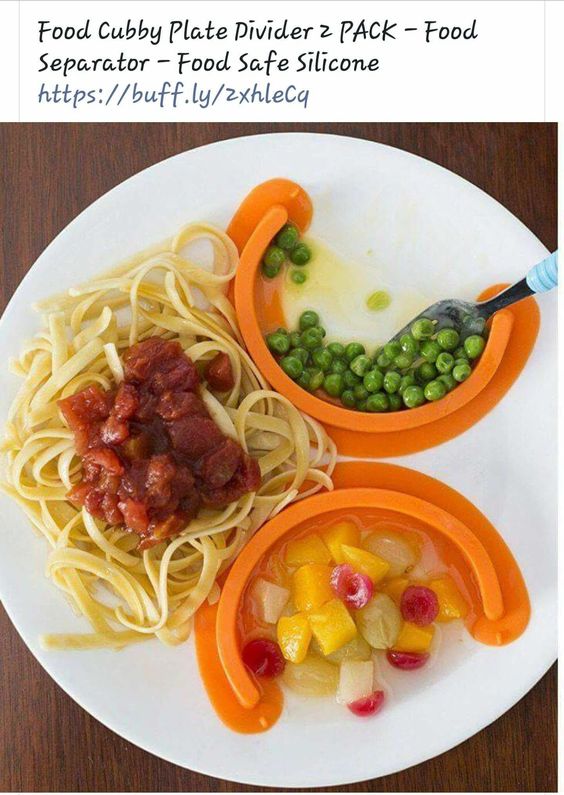 Photo:  Pinterest
Some people have a condition called brumotactillophobia, a phobia that manifests as being a particular eater. It's actually a moderate to serious fear of food touching (and kind of OCD), which can cause people to eat each product on their plate in a particular order or take procedures to divide those items. Eating off a divided plate or utilizing different dishes helps lots of individuals deal with it.
Even if you do not have full-fledged brumotactillophobia, you still might not enjoy different textures or flavors meshing together unintentionally. For others, it can be a control thing, and they want to see and taste each food on its own.
In truth, this is the perfect present for a loved one who has actually often grumbled about food touching!
The post The 'Food Cubby' Is Here for People Who Do not Like When Their Food Touches appeared first on AwesomeJelly.com.
This content was originally published here.