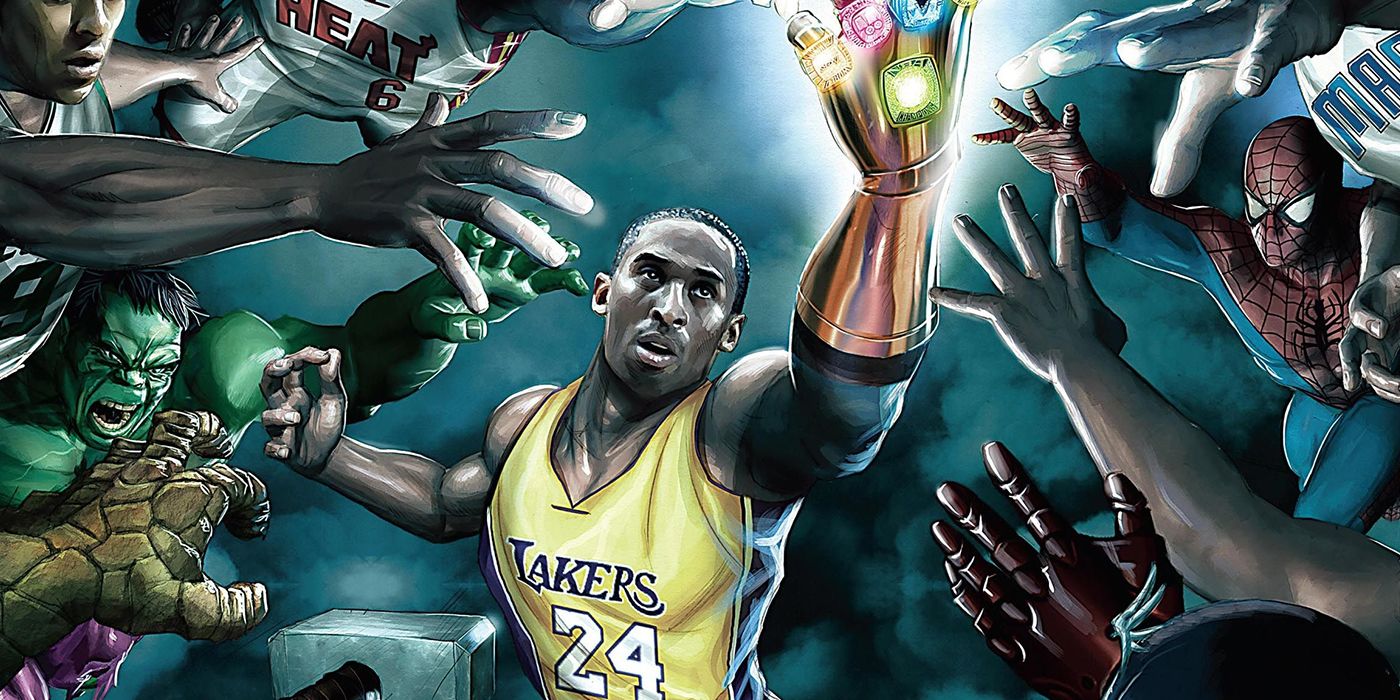 The late was one of the most dominant players in NBA history, shattering a number of scoring records during his time in the league. It wasn't farfetched to suggest Bryant had the closest thing to superpowers on the court – which is why in 2010 Marvel and ESPN collaborated reimagining the Lakers legend as some of Marvel's greatest characters.
On Sunday, Kobe Bryant, his daughter Gianna, as well as seven other passengers lost their lives in a helicopter crash in Calabasas. The news was both shocking and incredibly sad. Tributes poured in for the former NBA MVP including a tweet from former Marvel editor-in-chief Joe Quesada, sharing the cover of ESPN's 2010 collaboration with the NBA.
Ahead of the 2010-2011 season, ESPN and Marvel released a series of images starring NBA players as iconic Marvel heroes featuring all 30 of the league's teams. Hot on the heels of leaving the Cleveland Cavaliers, . Carmelo Anthony's rumored . Marvel also released a couple of images of Kobe including a version of him as Iron Man by Salvador Larroca and Frank D'Armata.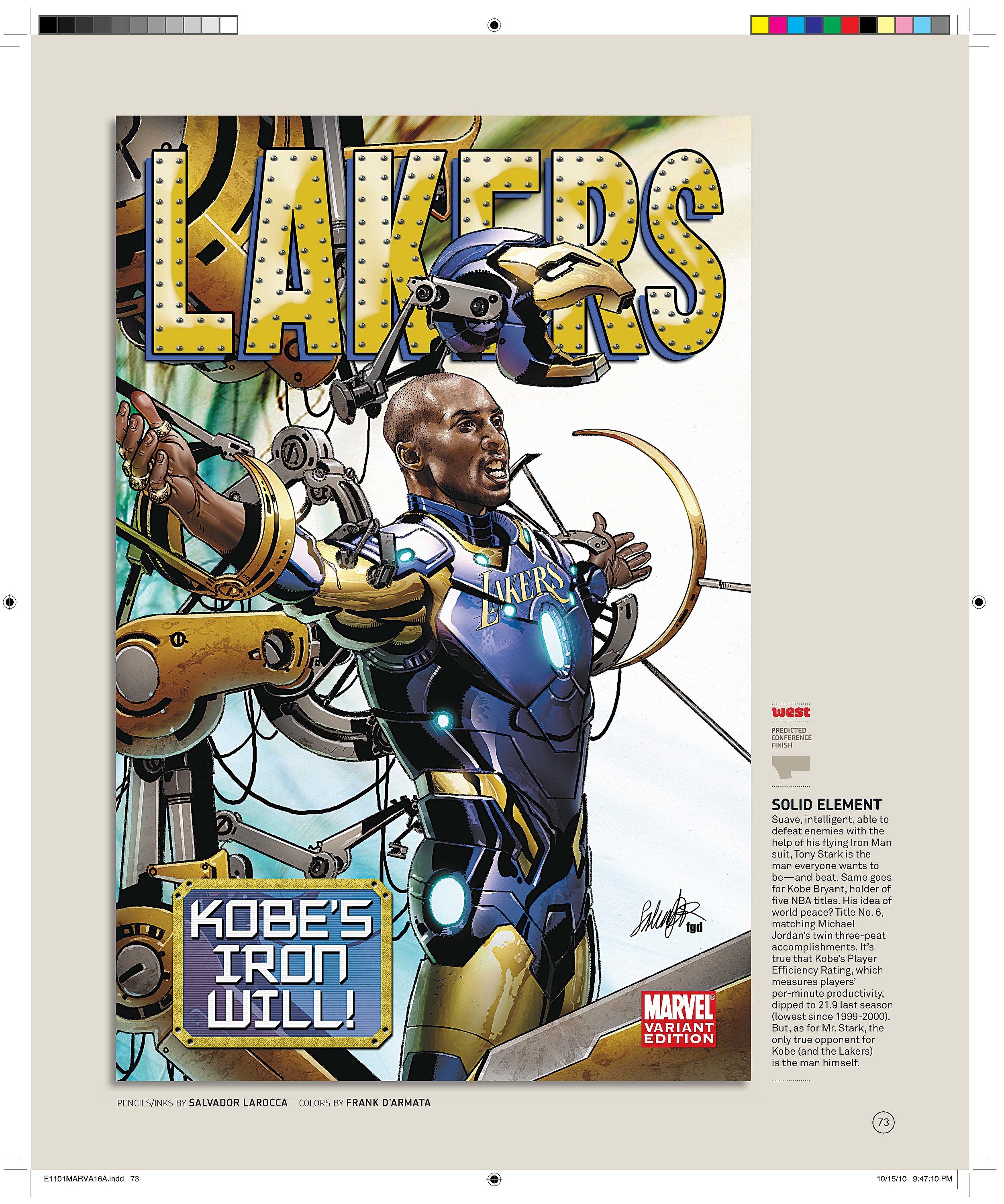 Bryant was one of the most successful players in NBA history, winning five NBA championships, two NBA Finals MVPs and making the NBA All-Star team 18 different times. Marvel artist Greg Horn drew the main image for the series, which was Kobe Bryant wielding the Infinity Gauntlet with his five rings serving as the stones. In the image, LeBron, Kevin Durant, Rajon Rondo, and Dwight Howard join Spider-Man, The Hulk, the Thing in reaching out for the rings.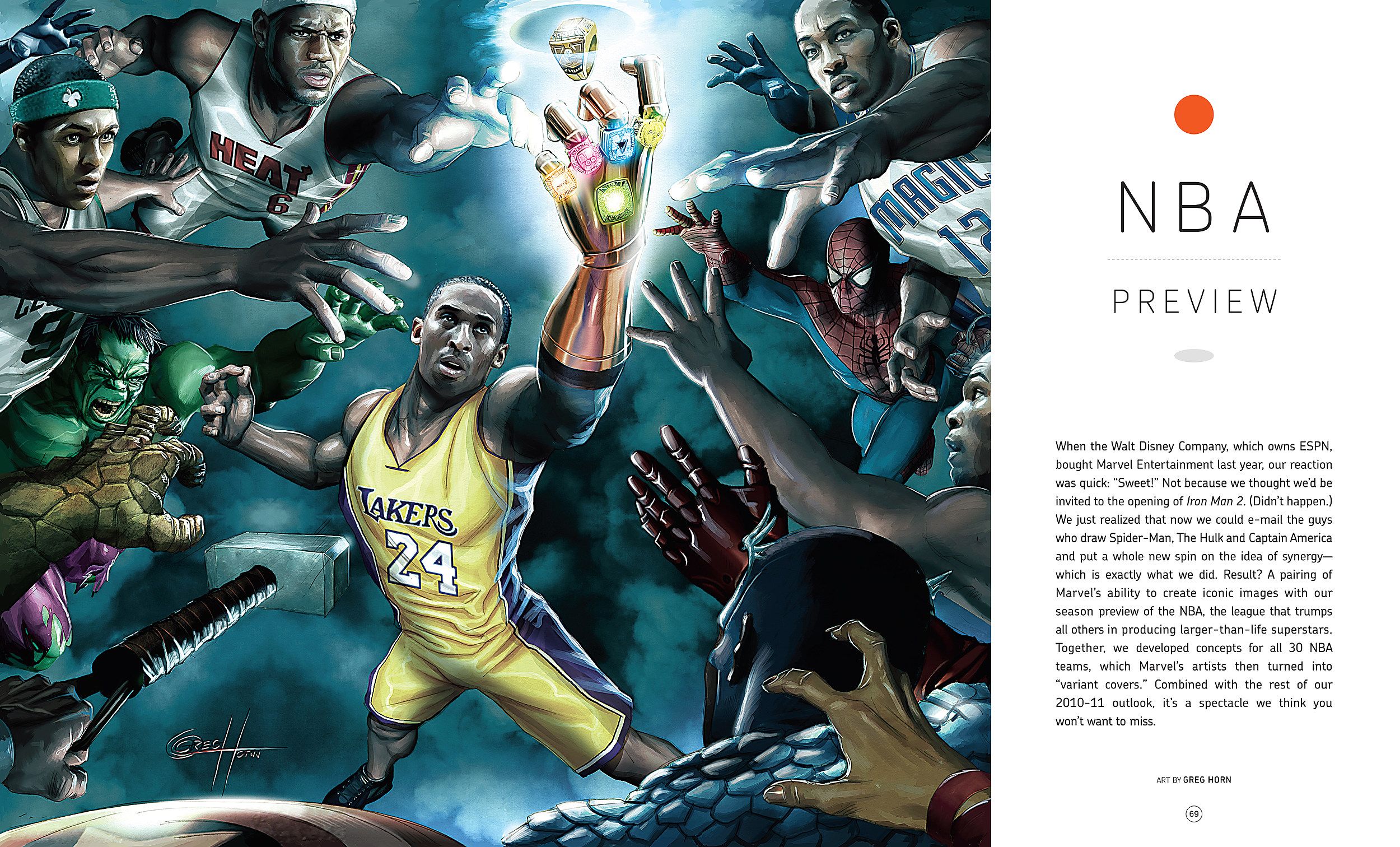 The fact Kobe could be drawn as both Iron Man and Thanos says a lot about his on-court demeanor. He helped Los Angeles usher in one of their most successful eras in team history – while being an absolute pain to play against. Bryant was a special player with a unique skillset capable of doing things on the basketball court that were simply amazing. He's one of the all-time NBA greats.
The images are a stark reminder of Kobe's greatness on the court. Losing him so suddenly is a real tragedy. As New York Knicks forward Marcus Morris put it, "Superman isn't supposed to die." There won't ever be a player like Kobe Bryant ever again.
This content was originally published here.